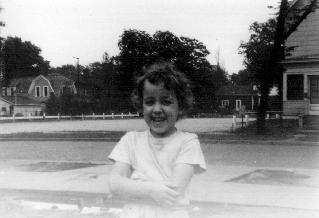 LaCrosse, Wisconsin, 1953 To learn about the game of GO/Igo/Wei-chi/Wei-qi/Baduk and U.S. GO events, go to the American Go Association's website at http://www.usgo.org. For a great, interactive, beginner's tutorial on how to play Go, try Hiroki Mori's website at http://playgo.to/interactive/index.html. For intermediate-level Go problems, Jan van der Steen has a great website. However, Jan's site is less interactive than Hiroki's. There's a Sili Valley Go Club too: http://silivalleygoclub.wordpress.com. To find out more about Fibromyalgia, go to http://www.fmnetnews.com or http://www.muhealth.org/~fibro/.
Comments to jean@DougAndJean.com
Back to DougAndJean.com